An Atlanta Divorce Attorney Dedicated to Serving Clients and Committed to Pursuing Excellence
Each divorce attorney at the Law Office of Martin del Mazo is part of a team headed by a highly skilled and respected trial lawyer with decades of experience.

We cater to individuals who understand the importance and value of exceptional legal representation. On occasion we provide probono legal services to individuals who merit the services of a highly qualified family law attorney, regardless of their ability to pay.


Each of our divorce lawyers is able to provide a full range of domestic litigation services. We bring years of legal experience serving the families of North Atlanta to every case. We are justifiably proud of the reputation we have earned and for the commitment we offer in the preparation of each case. Our lawyers are zealous advocates who bring to the courtroom the respect of the bar and the trust of our clients.

Whether it is defending your right to play an important or even exclusive role in your child's life, finding a satisfactory compromise to a vexing legal issue, or protecting your financial means to provide for yourself and your children's future the goal of each Atlanta Divorce Attorney is always to protect what is important to you.

We are an Atlanta based domestic litigation firm. We represent men and women in custody disputes, divorce actions, child support hearings, and motions for modification and contempt.

The firm has been practicing family law in Georgia since 1995. We have received both local and national acclaim for our professionalism and commitment to clients. We hold that there is no substitute for preparation. Our commitment to the process of trial advocacy has resulted in considerable success for our clients.

A significant portion our practice is focused on family law. These matters often involve both complex legal issues and complicated emotional issues. The firm has significant experience in litigation related to both the distribution of marital assets, and the protection of a parent's child custody rights. We have handled both interstate and international adoptions as well as international custody fights. we are experienced in using mediation, arbitration, and collaborative law as alternative methods of dispute resolution in divorce cases.

If you feel that you could benefit from the advise and counsel of an individual with both significant personal and professional family law experience please feel free to make an appointment today.
---
---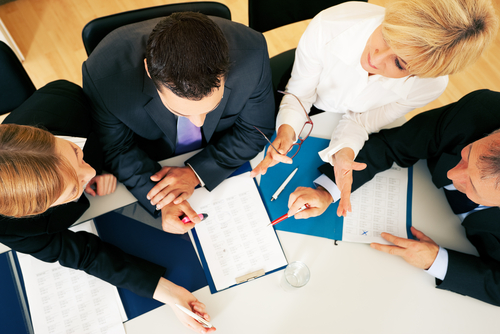 Each attorney member of out team is an experienced Atlanta Divorce Attorney, a litigators and trial lawyer who has a wealth of experience to draw from. We have over 50 years of combined experience in settling, litigating and trying all manner of divorce law and domestic law cases for families living in the Metro Atlanta Area. Each Divorce Attorney has been before the Superior Court Judge that will be deciding your case dozens of times.
Insist on an experienced local Atlanta Divorce Attorney with the time and interest to personally handle your case.


Each Atlanta Divorce Attorney and Family Law Attorney on our team purposely limits the number of divorce cases we handle. Because we limit the number of cases that we accept we are able to provide each of our clients with personal attention their family law matter needs. From beginning to end your divorce case you can rest assured that your divorce or family law case will be handled by an experienced divorce attorney, not a paralegal or legal secretary.

Demand a divorce lawyer who advances your objectives.


An experienced Atlanta Divorce Attorney will listen to your concerns. We are committed to advancing your agenda; not ours. If defending your right to play an important or even exclusive role in your child's life is your paramount concern, we will pursue your directive despite opposition or obstruction. If protecting your ability to provide for yourself and your children's future is critical to a successful resolution of your domestic dispute, each Atlanta Divorce Attorney will take whatever lawful and ethical measures are required to vindicate your cause.span>
Martin del Mazo
Visit our Google Plus Site for up to the minute information.
An Atlanta Divorce Attorney's Viewpoint
An experienced Atlanta Divorce Attorney is must when going through a complicated divorce. Are you getting divorce or contemplating divorcing your spouse? Atlantas' choice. You will need an experienced Divorce Attorney in Atlanta? Finding a skilled divorce lawyer is critically important to a just resolution of your case. One of our experienced Atlanta Child Custody Attorneys will be happy to speak with you today. A lawyer's style is not as important as you might think. Hiring someone overly aggressive, who does not listen to your concerns could cause litigation to drag on for far too long. An Attorney with a calm professional demeanor may be better suited for handling your case in the courtroom than a divorce lawyer who is all talk and bluster but who has not prepared adequately for your case. A divorce lawyer's skills are what counts and nothing replaces experience in the courtroom to prepare a divorce attorney for representing clients. How experienced is your divorce lawyer?
We are living in a very modern age where communication is instant and conversation virtually non-existent. If you are searching the internet for terms like Atlanta Divorce Lawyer, Divorce Attorney in Atlanta, Atlanta Child Custody Lawyer etc. and stumbled upon this website we hope the information contained herein can help. This blog is designed to answer or at least try and answer some of your questions. You undoubtedly have questions. Some of your questions will be philosophical in nature. Am I the kind of person who files for divorce? Is this the way my marriage is supposed to end? How many chances do I need to give my spouse before I end the marriage? There are also many practical questions that need to be answered before you head to the courthouse. Where do I need to file for divorce? Does it matter if I was married in another state or another country? Does it matter if I just moved to Georgia? Does it matter if my spouse just moved out of the State? You are welcome to scour the pages,copy any documents you may find in our blog and use whatever information that you feel may be critical to aid you in your divorce. But please note there is no substitute for conversation. We always provide a free no obligation, no expectation, no strings attached consultation. Believing that knowledge is what you learn when you read the fine print, and wisdom is what you gain when you fail to read the fine print we ask that you profit from our knowledge and wisdom so that you can make the best decisions regarding your family law case with confidence. If you hire us great. If we can answer your questions and make your ordeal a little easier, so much the better, we believe in karma.
Law Office of Martin del Mazo Atlanta Divorce Attorney 750 Hammond Drive Building 12-200 Atlanta, Georgia 30328 770-935-8999 Visit our AskBee guestbook, and Check out Blog Hits Blog Directory